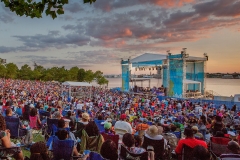 Wiggins Park
Wiggins Park (51.22 acres) is located in Camden, at Riverside Drive and MLK Boulevard. The Marina is conveniently located in the middle of all of the major waterfront attractions, including the Riverstage, Campbell's Field, Adventure Aquarium, Freedom Mortage Pavilion, and the Battleship New Jersey.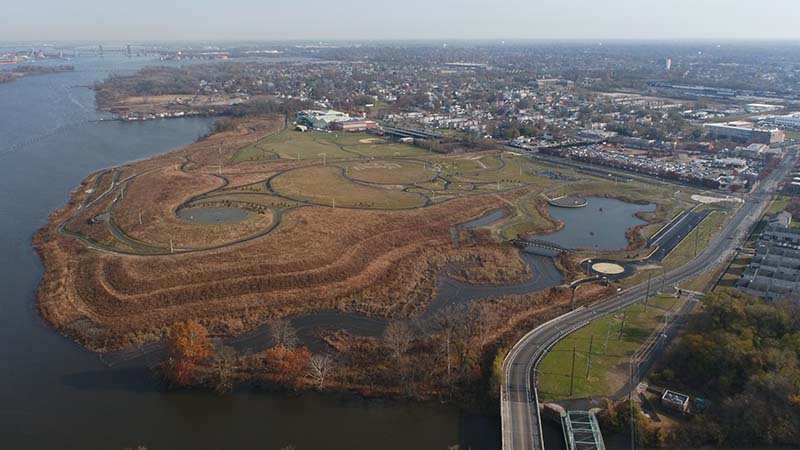 Cramer Hill Waterfront Park
Visitors can enjoy a grassed amphitheater, entry plaza, exercise stations, a fishing plaza, 3 miles of hiking/biking trails, historic and educational signage, picnic areas, a playground, a sensory garden, and shoreline observation areas. Oh and there's also a summit vista with panoramic views of downtown Camden, the Camden Waterfront, the Delaware River, Petty's Island, the Benjamin Franklin Bridge, and the Philadelphia skyline.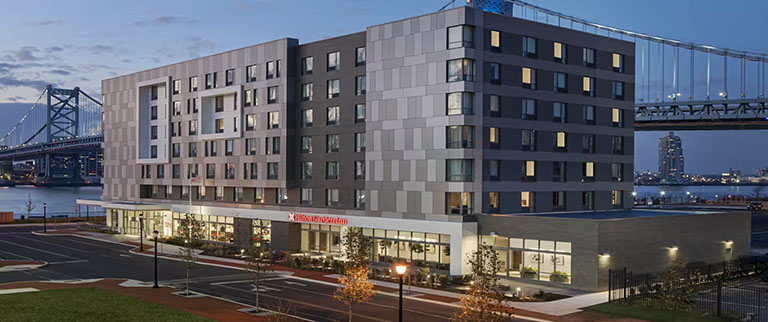 Hilton Garden Hotel
A 10-minute walk from Adventure Aquarium and Camden Children's Garden. Cross the river to Philadelphia for Penn's Landing and the Pennsylvania Convention Center, five miles away. The Water Street Grill offers breakfast, dinner, and room service. Enjoy access to our fitness center and 24-hour Pavilion Pantry.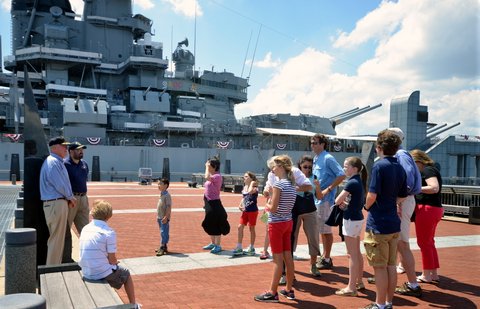 Battleship New Jersey
The Battleship New Jersey Museum and Memorial provide an up-close look at our nation's military history. Guests of all ages and interests will enjoy their visit to this floating U.S. Navy museum, which happens to be one of the largest U.S. battleships ever built.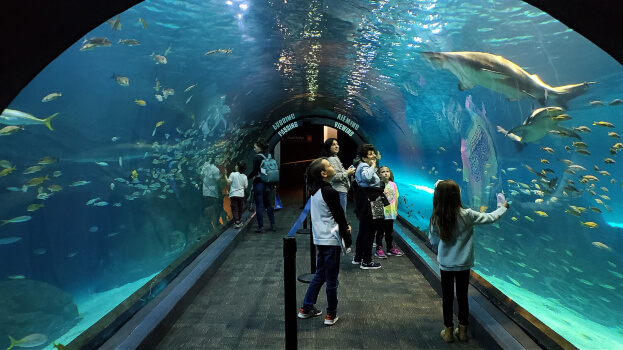 Adventure Aquarium
Explore one-of-a-kind exhibits and over 15,000 aquatic animals, including the largest collection of sharks in the Northeast. Discover the underwater world like never before, just minutes from downtown Philadelphia on the Camden Waterfront.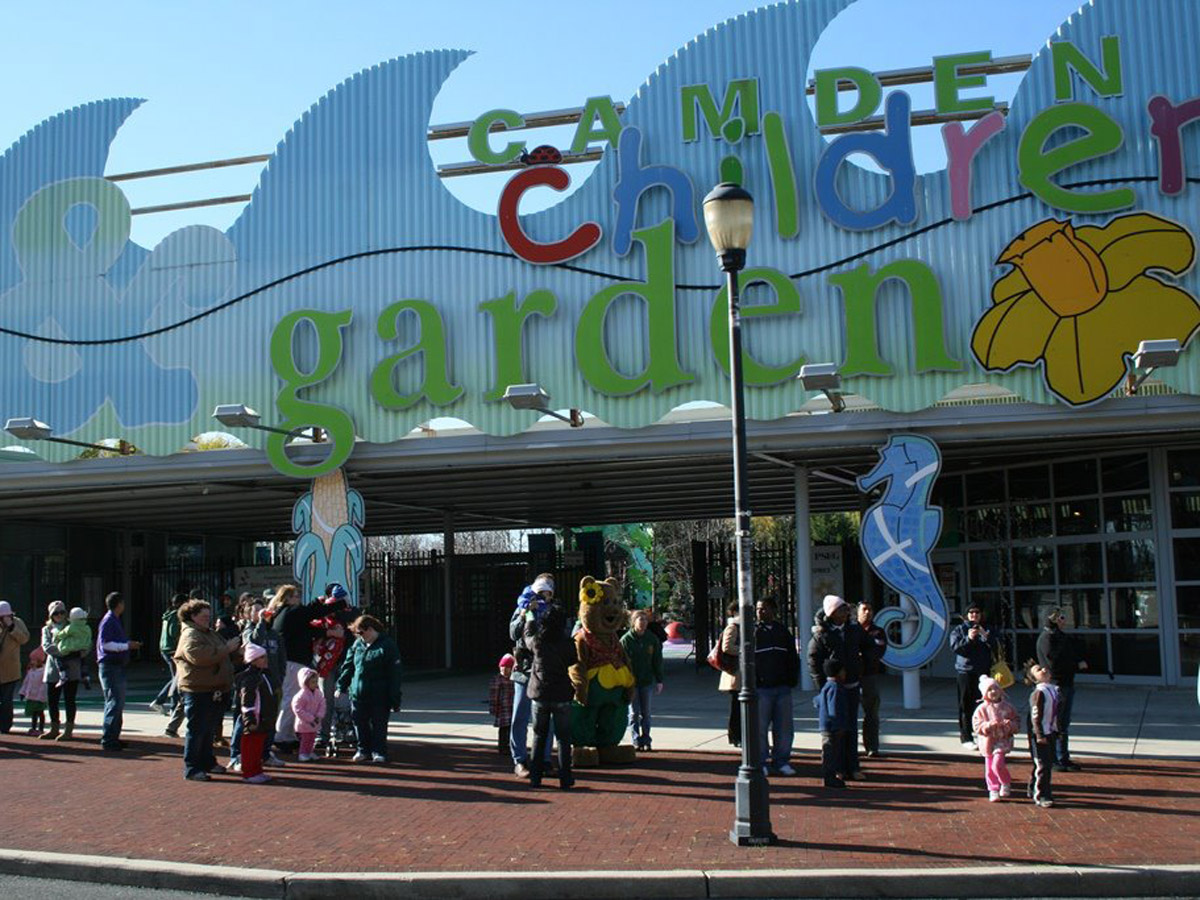 Camden Children's Garden
The Camden Children's Garden is designed for children and families. It is a special place to explore and discover the natural world. The four-acre garden provides horticultural experiences for creative and imaginative play.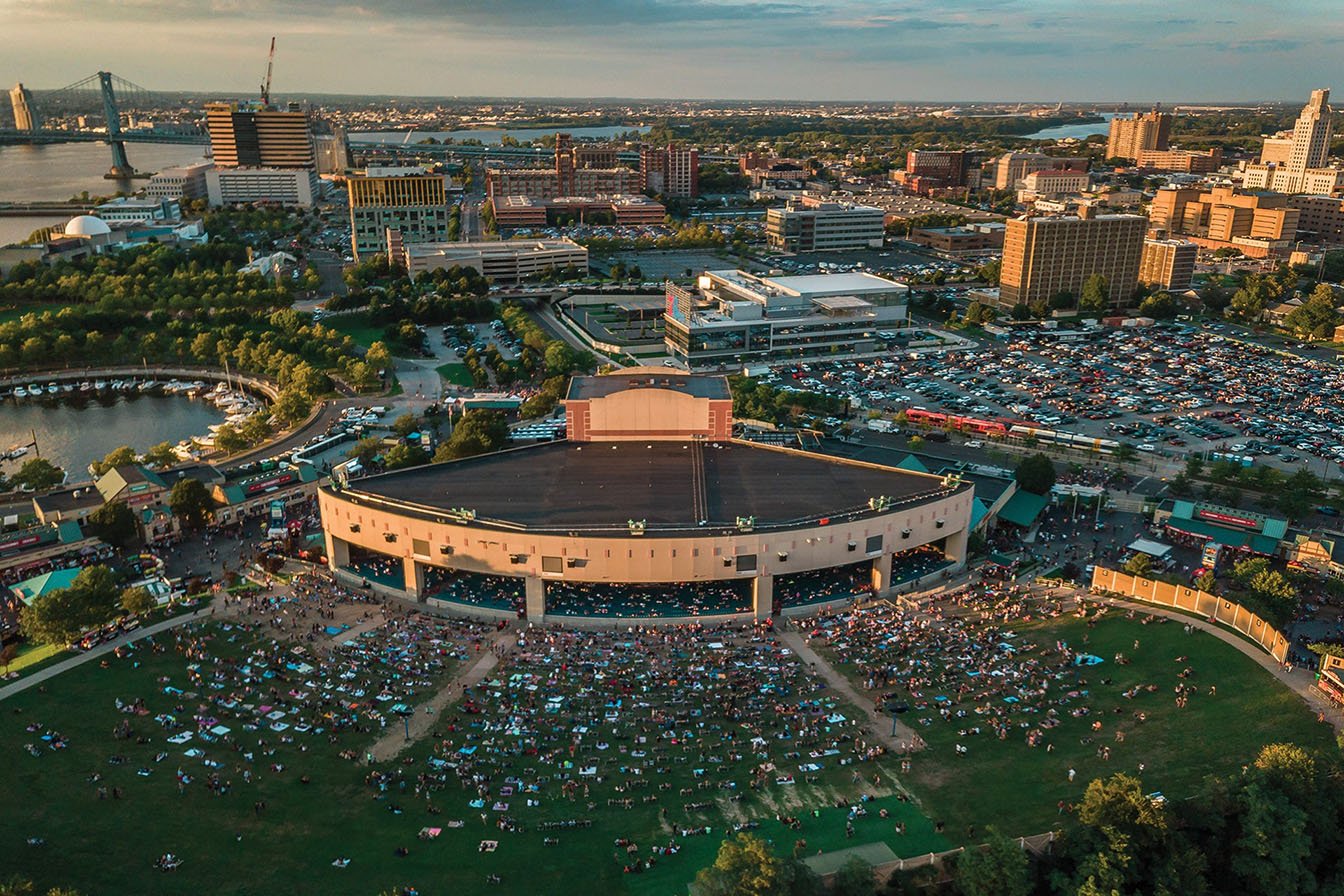 Freedom Mortage Pavilion
See today's biggest music acts at the Freedom Mortgage Pavilion. Adjacent to the Delaware River and in the heart of Camden, New Jersey; the venue boasts a 25,000-seat capacity outdoor and indoor, with a climate-controlled indoor facility that can host up to 7,000 keen music enthusiasts.